RED – Success Institute For Visionary Women *Powered by WildFlower Institute
Announces the launch of Sexy, Hot & Successful – A program designed to empower visionary women to refresh, renew and revive their inspiration to create the life – & business of their dreams.
Sexy, Hot & Successful features the following mentoring programs to help you upgrade your life or your business (or both)
Life Transformation Coaching
Business Transformation Coaching (for entrepreneurs)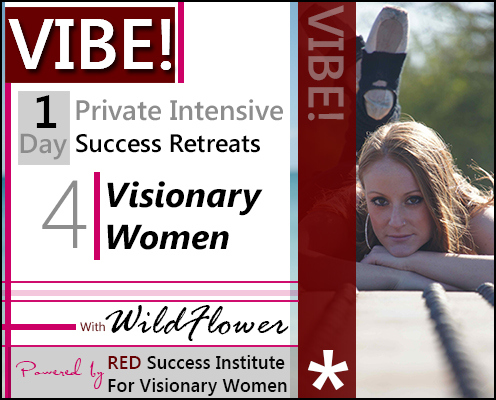 Private One Day Intensive Success Retreats
Scheduled 12 noon – 8pm.
$5995.00 In Person in Minneapolis, MN
$6495.00 In Person in Las Vegas, NV
$5495.00 via Skype or Phone
Contact us for a complementary Discovery Session to see if a coaching program or a 1 Day Success Retreat is a fit for you.